<< Home Page

Life Style
Serious Staff
For Those in Ukraine
Regional Language Software
Chernobyl Info:

Visiting Chernobyl
Tour Booking / Contact Us
FAQ
Rules
Chernobyl Pictures
Pripyat Photos
Videos
News
Testimonials / Ratings
Send Flowers to:
Donetsk
Dnepropetrovsk
Lugansk
Mariupol
Nikolaev
Kiev
Kherson
Kharkov
Lviv
Poltava
Odessa
Simferopol
Sevastopol
Sumy
Zaporozhye
Links
---
<< Contact Us
tel: +1 416 763-4256
fax: +1 815 346-2643


<< Home Page
---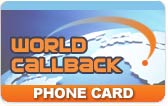 | | | |
| --- | --- | --- |
| Chernobyl | Tour | |
| | | Kiev, Ukraine |
Marry a Woman from Ukraine
Dating Consultation - order online

A 25-minute consultation on know-how of dating Ukrainian and Russian ladies (that will help you save hundreds and even thousands of dollars as you progress with your Eastern European dating/marriage endeavor)

$25.00

If you are serious about starting a new family, then think about the Ukrainian woman. Ukrainian women are family-oriented, kind, warm-hearted, forgiving and ... yes, they are beautiful! And that's no wonder, because (according to a study by the French Academy of Fine Arts) Ukrainian, the language they speak, is the world's second melodic language after Italian.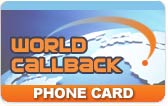 Although we neither endorse or represent any particular marriage/dating agency nor provide this kind of services at this Web site, you will be able to locate quite a number of online marriage agencies catering to men interested in serious relationships with Ukrainian women. Just do a thorough research of the Internet resources before you "take the plunge", and use common sense to choose the agency you are going to give your business to.
Use the Google.com search box below to search what we believe is the Web's most comprehensive and accurate index. The list of relevant key phrases would include: Ukrainian woman, Ukrainian bride, Ukrainian girl, Ukrainian lady, Ukrainian dating, Ukraine woman, Ukraine girl, Ukraine marriage, Ukraine bride, Ukraine marriage agency, Ukraine dating, Ukraine lady, wife Ukrain, Ukraine mail order bride, etc. (You may also want to replace Ukrainian in the search phrases with Russian* as the Russian language is commonly spoken is some parts of Ukrain, in particular, in Southern and Eastern Ukraine, and many Ukrainian women are listed with Russian dating/marriage agencies - just make sure she does live in Ukraine.)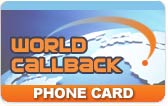 However, if you believe that you are in need of more personalized cultural help on dating/meeting a Ukrainian/Russian girl/woman and traveling to Ukraine and Russia, please contact us to arrange for a private telephone consultation. We, at UkrainianWeb.com, will guide you through these exciting and ... well, sometimes treacherous matters of doing "dating business" in this fascinating part of the world.
In particular, we will help you with:

- cultural and social profiles of candidates;
- address verification/validation and background check;
- avoiding online dating scams;
- translation services and software (email, letters/documents, 3-way calls);
- gift/flower delivery and money transfers;
- travel advisory, etc.

Look for Ukrainian Marriage here:
* You may also want to replace Ukrainian in search phrases with Russian:
Russian woman, Russian girl, Russian bride, Russian mail order bride, Russian wife, Russian lady, Russia girl, Russian dating, Russian personal, marriage Russian woman, Russian marriage, dating Russian woman, Russian marriage agency, Russia woman, Russia bride, dating Russia, mail order bride Russia
Once you have advanced to the next level of your Ukrainian marriage campaign, the first thing you will need is effective communication with your new Ukrainian friend. You can either resort to human translation services or use computer translation software. Ukrainian and Russian are two languages spoken in Ukraine. Women living in Central Ukrainian (cities of Kyiv-Kiev, Vinnitsa, etc) and Western Ukraine (cities of Lviv-Lvov, Ternopil-Ternopol, Ivano-Frankivsk, etc.) will prefer Ukrainian. If she lives in Eastern Ukraine (cities of Donetsk, Kharkov-Kharkiv, Dnipropetrovsk-Dnepropetrovsk, Luhansk-Lugansk, Gorlovka, Kramatorsk, Krivoy Rog, Makeevka, etc) or Southern Ukraine (cities of Odesa-Odessa, Mykolaiv-Nikolaev, Kherson, Nikopol, Mariupol, etc.), she will most likely prefer to communicate in Russian. Whichever the case, we, at this Web site, offer both human translation services and translation software for both Ukrainian and Russian.
Check also the following services you may find useful as your relationship progresses towards higher degrees:
Long-distance calling. (more >>)
Internet phone, pre-paid long-distance calling cards featuring unbelievably low rates custom-tailored to calling Eastern Europe, etc.


Send flowers, chocolate, wine, fruits, gifts to Ukraine. (more >>)
You certainly won't be able to resist the idea of sending flowers on her birthday. On our Flowers to Ukraine page, you can select a bunch of beautiful long-stemmed roses, add to it a box of delicious chocolate, a bottle of fine champagne, a gorgeous fruit-gourmet basket, subtle perfumes, an elegant watch, etc.
Send a food parcel to Ukraine. (more >>)
Ukraine is a country with an average monthly income of approximately one hundred dollars. She will certainly appreciate your caring approach to your friendship.
Visit Ukraine. (more >>)
Should you find yourself on an advanced level of your relationship, you will definitely think about meeting her in person. The best and fastest way to do so is to take a 2-week vacation and just go to Ukraine. Ukraine is a really great travel destination, especially in May and September - beautiful mountains, a warm sea, ancient European cities. We will take care of your air tickets, visa, hotel, transfers, interpreter, etc.
Send money to Ukraine. (more >>)
Fast and reliable money transfer services.
Click here to contact us for more information.

---
| Contact Us |
| Home |
tel: +1 416 763-4256, fax: +1 815 346-2643
© 1997-2015 VirtualWare Technologies. All Rights Reserved.