Ukraine: Books, Music, Travel, Gifts, Translation, Flowers, Software, etc.
<< Home Page

Life Style
Serious Staff
For Those in Ukraine
Regional Language Software
Chernobyl Info:

Visiting Chernobyl
Tour Booking / Contact Us
FAQ
Rules
Chernobyl Pictures
Pripyat Photos
Videos
News
Testimonials / Ratings
Send Flowers to:
Donetsk
Dnepropetrovsk
Lugansk
Mariupol
Nikolaev
Kiev
Kherson
Kharkov
Lviv
Poltava
Odessa
Simferopol
Sevastopol
Sumy
Zaporozhye
Links
---
<< Contact Us
tel: +1 416 763-4256
fax: +1 815 346-2643


<< Home Page
---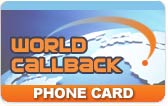 Language
English-Ukrainian-English Standard Dictionary by Olesj Benyukh, Oleg Benyukh
English-Ukrainian-English Compact Dictionary by Mladen Davidovic
Ukrainian : A Complete Course for Beginners by Olena Bekh, James Dingley
Lonely Planet Ukrainian Phrasebook by James Dingley, Olena Bekh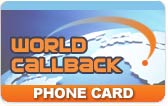 Colloquial Ukrainian by Ian Press, Stefan Pugh, J. I. Press
Colloquial Ukrainian by Ian Press, J. I. Press, Stefan Pugh
Beginner's Ukrainian : Iak Sia Maiesh by Johannes Poulard
Hippocrene Language and Travel Guide to Ukraine by Linda Hodges, George Chumak
Ukrainian: Pimsleur Language Program
Ukrainian: Pimsleur Comprehensive
| | | |
| --- | --- | --- |
| Chernobyl | Tour | |
| | | |
History
A History of Ukraine by Paul Robert Magocsi
Execution by Hunger : The Hidden Holocaust by Miron Dolot, Adam Bruno Ulam
Famine in the Soviet Ukraine 1932-1933 by Oksana Procyk
Culture
Culture Shock! : Ukraine (Culture Shock Guides) by Meredith Dalton
The Bird's Gift : A Ukrainian Easter Story by Eric A. Kimmel, Katya Krenina
Ukrainian Folk Tales by Marie H. Bloch
Festive Ukrainian Cooking by Marta Pisetska Farley
Multiculturalism and Ukrainian Canadians by Stella Hryniuk, Lubomyr Luciuk

Ukrainian Voices Import Audio CD
Ukrainian Village Music Audio CD
Pawlo Humeniuk: King Of The Ukrainian Fiddlers Audio CD
Ukrainian Dances Audio CD
Music From the Ukraine Audio CD
Songs & Dances of Ukraine Audio CD




Search for Ukrainian Books, Music, etc.:


Browse Ukrainian Books, Music, etc.:
History
Culture
Language
Travel
Art
Religion

Books (All Categories)
Music (All Categories)

Things Ukrainian (All Categories)
---
| Contact Us |
| Home |
tel: +1 416 763-4256, fax: +1 815 346-2643
© 1997-2015 VirtualWare Technologies. All Rights Reserved.