<< Home Page

Life Style
Serious Staff
For Those in Ukraine
Regional Language Software
Chernobyl Info:

Visiting Chernobyl
Tour Booking / Contact Us
FAQ
Rules
Chernobyl Pictures
Pripyat Photos
Videos
News
Testimonials / Ratings
Send Flowers to:
Donetsk
Dnepropetrovsk
Lugansk
Mariupol
Nikolaev
Kiev
Kherson
Kharkov
Lviv
Poltava
Odessa
Simferopol
Sevastopol
Sumy
Zaporozhye
Links
---
<< Contact Us
tel: +1 416 763-4256
fax: +1 815 346-2643


<< Home Page
---
Immigration to Canada - Categories
Every year, thousands of new residents come to Canada. There is a number of options when applying for permanent residence status in Canada:
Skilled Worker Class Immigration.
Canada values the skills and experiences that foreign professionals and workers bring with them. Use the form below to see if your skills and experience let you qualify for coming to Canada as a skilled worker.
Business Class Immigration (investors, entrepreneurs, self-employed persons).
If you have experience running or investing in businesses, you may qualify to come to Canada as a business immigrant.
Family Class Immigration.
Family class immigration reunites families in Canadian homes.
To submit your information through our Secure Server for free online assessment for the Skilled Worker Class, please click here.
For more information, please click here to contact us (e-mail, phone, fax).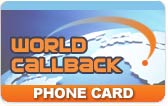 to Toronto, Montreal, Ottawa, Vancouver from Ukraine, Russia, CIS, Middle East, India, Asia, etc.
---
tel: +1 416 763-4256, fax: +1 815 346-2643
© 1997-2017 VirtualWare Technologies. All Rights Reserved.