<< Home Page

Life Style
Serious Staff
For Those in Ukraine
Regional Language Software
Chernobyl Info:

Visiting Chernobyl
Tour Booking / Contact Us
FAQ
Rules
Chernobyl Pictures
Pripyat Photos
Videos
News
Testimonials / Ratings
Send Flowers to:
Donetsk
Dnepropetrovsk
Lugansk
Mariupol
Nikolaev
Kiev
Kherson
Kharkov
Lviv
Poltava
Odessa
Simferopol
Sevastopol
Sumy
Zaporozhye
Links
---
<< Contact Us
tel: +1 416 763-4256
fax: +1 815 346-2643


<< Home Page
---
Genealogy Search Services
So you've decided to look into your family history — congratulations! Whether you're recording your family history on paper or on the computer, it's best to gather as much information as you can. Your home and memories, memories of your family members can be an excellent source of family history information.
We can help you search for your family in Ukraine. We look for single individuals, family groups or trace whole family trees. You can ask for a full search for your family or simply get us to look up individual ancestors. Whatever your needs, our service is efficient and easy to use.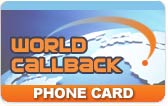 To start research we need:
Copies of documents: birth, marriage, death certificates.
If this is not available, a name and approximate date of birth, marriage or death, and an address or a place in Ukraine.
Any other information about the ancestors: names, addresses, dates, events.
See the form below for more details.
Costs of genealogy family search in Ukraine start from $199.
(Please contact us for an accurate quote.)
To send your genealogy search information, complete the form below and post it by clicking the Submit button. Or print the form and mail it along with your check/money order to the address below. You can also print the blank form and complete it by hand and then fax or mail it to us. Enclose additional sheets if necessary, and copies of documents - birth or baptism, marriage, death certificate or other - if available.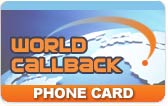 Send your check/money order, made out to VirtualWare Technologies, to:
P.O. Box 70576, 2938 Dundas Street West, Toronto, Ontario, M6P 4E7, CANADA.

Click here to contact us For more information.

Please make sure to provide as many of the following details as possible:

E-mail:
Phone:
Name and Address:
Family Search Information:
Name to Search for:
Relationship to You:
Village/Town/City:
County (Raiyon):
Province (Oblast):
Date (of Birth/Baptism, Marriage, Death or other)

Additional Information:
Your father's and mother's first and last name
When members of your family came to Canada/USA, etc.

Copy of the following document may prove helpful too:
Birth/Baptism, Marriage, Death or other.

Genealogy Family Search - Contact Us


Tel: +14167634256
70576-2938 Dundas St. W.
Toronto, Ontario, Canada
M6P 4E7
email: yur@globalserve.net 
| | | |
| --- | --- | --- |
| Chernobyl | Tour | |
| | | |
---
tel: +1 416 763-4256
© 1997-2021 VirtualWare Technologies. All Rights Reserved.