Travel to Ukraine, Poland, Russia, Pripyat-Chernobyl tour, airline tickets, airfare, Aerosvit/Aerosweet airline, Aeroflot Russian airline, Lot Polish airline, hotels, visa, air tickets, apartments, transportation, rail, car rental, individual and custom tours, sightseeing, biking, rafting, hiking, green and extreme tourism, cruises, guides, translators, instructors
<< Home Page

Life Style
Serious Staff
For Those in Ukraine
Regional Language Software
Chernobyl Info:

Visiting Chernobyl
Tour Booking / Contact Us
FAQ
Rules
Chernobyl Pictures
Pripyat Photos
Videos
News
Testimonials / Ratings
Send Flowers to:
Donetsk
Dnepropetrovsk
Lugansk
Mariupol
Nikolaev
Kiev
Kherson
Kharkov
Lviv
Poltava
Odessa
Simferopol
Sevastopol
Sumy
Zaporozhye
Links
---
<< Contact Us
tel: +1 416 763-4256
fax: +1 815 346-2643


<< Home Page
---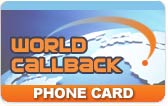 Travel to Ukraine - Airline Tickets, Hotels, Visa
| | | |
| --- | --- | --- |
| Chernobyl | Tour | |
| | | |
Airline Tickets to Ukraine, Russia, Poland, etc.
(Air Ukraine, Aerosvit/Aerosweet Airline, Aeroflot Russian Airlines, Ukraine International Airlines, Lot Polish Airline, Air Canada, KLM, Lufthansa, Delta, American Airlines, Air France, etc.)



The lowest airfare to Ukraine guaranteed - we'll beat any Internet offer.
Plus a free Ukrainian visa application.
Plus an instant rebate coupon redeemable upon booking transatlantic airline ticket.


Airport Codes:
Kiev KBP; Odessa ODS; Donetsk DOK; Simferopol SIP; Lviv LWO; Dnepropetrovsk DNK; Kharkiv HRK

KIEV, Ukraine: call
New York - Kiev- New York (subject to availability and seasonal changes).

To: Kiev (Kyiv), Moscow, Warsaw, Dnepropetrovsk, Odesa (Odessa), Kharkiv (Kharkov), Donetsk (Donezk), Simferopol, Lviv (Lvov) and virtually any city in Ukraine, Poland, and Russia.

From: New York, Toronto, Atlanta, Dallas, Washington, Los Angeles, Miami, Seattle, Chicago, Los Angeles, San Francisco, Calgary, Vancouver, Winnipeg, Edmonton, and virtually any city in North America.





Hotel Reservation in Ukraine.

Contact us if you wish to speak to our travel agent about your hotel reservation requirements or book a Pripyat-Chernobyl tour.

Or, to browse hotels in Ukraine, click here >>


| | | |
| --- | --- | --- |
| Chernobyl | Tour | |
| | | |

Ukrainian Visa

Free Ukrainian visa application and visa support letter with a purchase of an air ticket.




We are a local company, we are not in the distant Europe.
We are experts in travels to and in Ukraine, Russia, Poland.
We speak English, Ukrainian, Russian, and Polish.
For more information, please click here to contact us (e-mail, phone, fax).

Cheapest Airfare.

Pripyat-Chernobyl tour booking.

Domestic Transportation and Transfers within Ukraine (air, rail, sea, chauffeured car services, car rental).

Ukraine Tours: Kyiv (Kiev), Lviv, Odesa (Odessa), Crimea Mountains, Carpathian Mountains, and more.

Recreation and Beach Resort Packages (Carpathians, Crimea, Black Sea).

Individual/Custom Tours.

Business Tours and Services (incl. market research).

Family Visits.

Dating Tours.

Child Adoption Travel.

Mountain Biking, Cycling, Rafting and Hiking Tours (Carpathian Mountains and Crimean Mountains, etc).

Green and Extreme Tourism.

Health and Medical Treatment Tours (Truskavets, Yevpatoria, Carpathians).

Chernobyl (Chornobyl) Tour.

Hunting Tours.

Black Sea and Dnipro Cruises.

Fighter Aircraft/Helicopter Flight Tour.

Guides, Translators, Instructors, Drivers, Secretaries.
For more information, please click here to contact us (e-mail, phone, fax).

| | |
| --- | --- |
| click on a picture to enlarge ... | |
7
8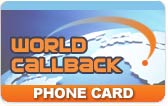 1. Kyiv (Kiev), Capital of Ukraine
2. Lviv, Pearl of Europe
3. Rafting in Carpathians
4. Lviv, Old Town
5. Lviv, Old Town
6. Mountain Biking in Carpathians
7. Olesko Castle
8. Hiking in Carpathians

| | | |
| --- | --- | --- |
| Chernobyl | Tour | |
| | | |
---
© 1997-2015 Virtual Ware Technologies. All Rights Reserved.