<< Home Page

Life Style
Serious Staff
For Those in Ukraine
Regional Language Software
Chernobyl Info:

Visiting Chernobyl
Tour Booking / Contact Us
FAQ
Rules
Chernobyl Pictures
Pripyat Photos
Videos
News
Testimonials / Ratings
Send Flowers to:
Donetsk
Dnepropetrovsk
Lugansk
Mariupol
Nikolaev
Kiev
Kherson
Kharkov
Lviv
Poltava
Odessa
Simferopol
Sevastopol
Sumy
Zaporozhye
Links
---
<< Contact Us
tel: +1 416 763-4256
fax: +1 815 346-2643


<< Home Page
---
Client/Server Web Windows Legacy Handheld
Windows Applications
Client/Server and Distributed N-tier Applications
Web Design, Internet/Intranet Applications
e-Commerce
Legacy Systems (Migration and Conversion)
Software Localization

Languages, Tools, Technologies and Environments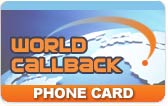 Languages:
C++/MFC, C#, Delphi, VB, VBA, SQL (PL/SQL, Transact-SQL), Perl, PHP, SmallTalk, XML, HTML, DHTML, Active Server Pages, Java Server Pages, VB Script, JavaScript.
Database Management Systems and Technologies:
SQL Server, Oracle, Informix, Oracle, Sybase, Interbase, mySQL, DB/2, Informix, ADABAS, FoxPro, MS Access, Paradox.
Web Servers:
MS Internet Information Server, Apache, IBM Web Server, Oracle Application Server, ColdFusion.
Technologies and Tools:
Microsoft .Net, ActiveX, COM/DCOM, Java Beans, CORBA, CGI Power Builder, Developer, MS J++, MS VC++/MFC, MS VB, VBA, Java Platform, Delphi, Visual InterDev, ColdFusion, Macromedia Dreamweaver, MS FrontPage, Quick Report, Report Builder, Crystal Report, CA Visual Objects, Rational Rose, Legacy (IBM AS/400, IBM Mainframes, VAX, COBOL, PL/1, FORTRAN), etc.

Project development/programming takes place mainly in Ukraine and, in part, in Canada. Take advantage of our low hourly rates, $9.00+ per hour.
A fully-functional entry-level business Web site can start as low as $500-700. Full-blown data-driven business application can cost under $2,000.
We pay generous commissions to those referring customers to us!
If you'd like to submit your project for an evaluation, ask a question, or send general comments and suggestions, please feel free to contact us as follows:
---
VirtualWare Technologies
P.O. Box 70576
2938 Dundas Street West
Toronto, Ontario, M6P 4E7
CANADA

Tel: (416) 763-4256
email: yur@globalserve.net 
---
| Contact Us |
| Home |
tel: +1 416 763-4256, fax: +1 815 346-2643
© 1997-2015 VirtualWare Technologies. All Rights Reserved.